The Venture Platform
We Build Websites For Arts Organizations And Artists
The Venture Platform offers the best managed website development solution available. We'll create designs that not only look great on any device but also provide the stability, hosting, support, and ease of use you deserve.
Visit VentureIndustries.Online
---
UpStage CRM
The Ticketing CRM Arts Organizations Have Been Waiting For
Launching Fall, 2021.
Online Media Group
Since starting my first culture blog in 2003, my related activity in that field has expanded to include several culture publishing networks where I serve as Editor-in-Chief and/or webmaster.

The Adaptistration Network
---

ArtsHacker
"Practical tips, tricks, and pointers for getting things done as an arts manager."
ArtsHacker is the result of good old fashioned necessity; up until the time of its launch, the field of nonprofit performing arts administration has been awash in a sea of theory and visioning. There are new models aplenty and regardless of their value, they don't amount to a hill of beans without implementation.
Simply put, forget the conceptual stuff, people just need to get stuff done.
As a result, ArtsHacker is designed to fill this void by providing high quality nuts-and-bolts oriented content from a broad cross section of contributors; each with unique skills sets, experience, and areas of expertise.
---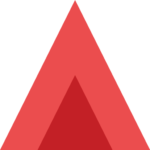 Arts Admin Jobs
A jobs board and talent database focusing on positions within the arts administration field.  Job listings are free for employers to post and completely free for job seekers to browse and apply.
---

Inside The Arts, a cultural blogging exchange
Founded in November, 2007 Inside The Arts is your gateway to a behind-the-scenes look into the world of performing arts. Here you'll find a clearinghouse of the latest articles from some of the most insightful and diverse group of professionals who make their living immersed in the world of performing arts.
Press Kit
"I hear that every time you show up to work with an orchestra, people get fired."
Those were the first words out of an executive's mouth after her board chair introduced us. That executive is now a dear colleague and friend but the day that consulting contract began with her orchestra, she was convinced I was a hatchet-man brought in by the board to clean house.
I understand where the trepidation comes from as a great deal of my consulting work for arts organizations involves due diligence, separating fact from fiction, interpreting spin, as well as performance review and oversight. So yes, sometimes that work results in one or two individuals "aggressively embracing career change" but far more often than not, it reinforces and clarifies exactly what works and why.
In short, it doesn't matter if you know where all the bodies are buried if you can't keep your own clients out of the ground, and I'm fortunate enough to say that for 20 years, I've done exactly that for groups of all budget size from Qatar to Kathmandu.
For fun, I write a daily blog about the orchestra business, provide a platform for arts insiders to speak their mind, keep track of what people in this business get paid, help write a satirical cartoon about orchestra life, hack the arts, and love a good coffee drink.
Download Bios & Resource Material
Photos
You may feel free to use these images in association with appearances by Drew McManus along with the following embedded photo credit: Photo Todd Rosenberg.
Download High Resolutions Images (.zip)
Media Reputation
It has been an honor and a pleasure to serve as a useful resource for such a wide collection of media outlets. To date, I've been quoted in more than 100 media outlets and has been a featured presenter at more than 50 industry conferences.
Newspapers & Online Outlets
New York Times
Wall Street Journal
Chicago Tribune
Cleveland Plain Dealer
Crain's New York Business
Atlanta Journal-Constitution
Dallas Daily News
Dallas Morning News
Baltimore Sun
Pittsburgh Post-Gazette
Detroit Free Press
Vulture.com
Cincinnati Enquirer
Houston Chronicle
New Jersey Star-Ledger
Washington Post
Minneapolis/St. Paul Star-Tribune
Indianapolis Business Journal
Indianapolis Star
St. Louis Post Dispatch
Salt Lake Tribune
Kansas City Star
Ohio Beacon Journal
Syracuse Post Standard
Springfield Business Journal
Louisville Courier-Journal
Omaha World-Herald
San Jose Mercury-News
St. Petersburg Times
Ft. Wayne Journal Gazette
Nashville City Paper
Traverse City Record Eagle
The Guardian Unlimited (UK)
The Evening Standard (UK)
Melbourne Age (AU)
The Scotsman (UK)
---
Broadcast Appearances
WQXR – Conducting Business
WNYC – Soundcheck
NPR – All Things Considered
NPR – Weekend Edition
MPR – Morning Edition
CBC One – Definitely Not The Opera
WTOP – D.C. all-news radio
WDET – Detroit
WWFM: A Tempo with Rachel Katz
WGTK – The Joe Elliot Show
WHFR – Detroit
KUVE – Austin Radio
KBAQ – Arizona radio
WFPL – Louisville public radio
Michigan Radio – NPR affiliates
WTVH – Syracuse CBS affiliate
WWNO – New Orleans Radio
WWLTV – New Orleans CBS Affiliate
WBUR – Boston Radio
Inside Indiana Business – TV & Radio
WZFG AM 1100 – Doing What Works with Maureen Anderson
SoundNotion.TV
The Entrepreneurial Musician Podcast
The Audience Development Podcast
---
Trade Journals
International Musician
American Symphony Orchestra League
International Arts Manager
Musical America
The Chronicle of Philanthropy
The Strad
Association of California Symphony Orchestras
National Association of Music Education (MENC)
Strings Magazine
San Francisco Classical Voice
American Viola Society
International Bassists Society
International Ticketing Association
University of Oregon School of Journalism and Communication
World Clarinet Alliance
International Tuba Euphonium Association
The Oberlin Review
Wisconsin Arts Board
Music Council of Australia
---
Conference, Convention, and Academic Appearances
Nonprofit Technology Conference (NTENT)
Americans for the Arts
National Arts Marketing Project Conference (NAMP)
Association of Arts Administration Educators (AAAE)
Arts Alliance Illinois
Arts Midwest
ArtsReach
Institute of Outdoor Theatre (IOT)
Southeastern Theatre Conference (SETC)
Chamber Music America National Conference
Columbia College Chicago: Guest Lecturer
Conductors Guild Conference
Organization of Canadian Symphony Musicians (OCSM) Keynote Speaker
International Conference of Symphony Orchestra Musicians (ICSOM) National Conference
TEDx Michigan Ave 2011; an independently organized TED event that will focus on how to strengthen and evolve the arts industry: the future of labor relations in the arts.
Arizona State University Post-Graduate Orchestral Conducting Seminar: Guest Lecturer
Columbia College Chicago: Guest Lecturer
Eastman School of Music: Guest Lecturer
Northwestern University School of Music: Guest Lecturer
University of Wisconsin-Madison's Bolz Center for Arts Administration: Guest Lecturer